A Glimpse Inside (3D tour):
Our History:
Dave's Sports Shop was founded as "Jude's Sporting Goods & Housewares" in 1957 by Dave's parents, Jude and Gert VanderHoek, in downtown Lynden. The shop was located at 411 Front Street, until recently the location of Colony House Furniture.  Today the Lynden Pioneer Museum has a replica of the Jude's storefront containing many authentic photos and products from the 1950′s and 60′s. The shop served local sportsmen in this location for fifteen years, until the first of several expansions.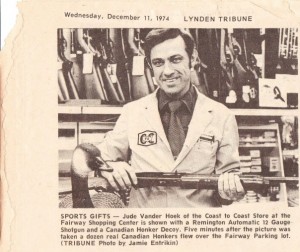 In 1972, the VanderHoeks moved the store to the newly-expanded Fairway Center, and joined the "Coast to Coast Hardware" franchise. The new store at 1712 Front Street (currently Family Christian Bookstore) stocked a full line of hardware and housewares, in addition to an expanded Sporting Goods line. Jude, Gert, daughter Judy and son Dave all worked in the family business throughout these years.  In 1976, Dave VanderHoek and Dean Hendricks joined in partnership with Jude and Gert. The store operated successfully at this location for another fourteen years, until 1986 when the JC Penny's building at 1736 Front Street became available. Having outgrown their current location, the partners eagerly took on the task of moving and expanding. Jude and Gert retired in 1993, though they continued to visit on a regular basis.  Coast to Coast served the community's hardware, houseware, garden, and sporting needs for fourteen more years, through 1999 when the Coast to Coast corporation underwent a merger resulting a change for the local store to Ace Hardware & Sports.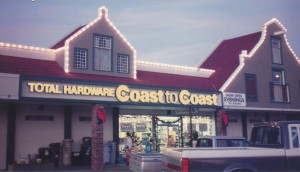 Through all of these years, the sporting goods section continued to grow, but remained in a small section in the back of the store, occupying only about 2,000 square feet. Though the space was tight, it continued to grow as a popular gathering place for local sportspeople of all ages.
When the Kooy family decided to build a new section to the Fairway Center, and our nextdoor neighbors at Fairway Drug decided to move to the new building, the time was ripe for expansion, and Dave jumped at the opportunity. In April 2007, we opened Dave's Sports Shop at 1738 Front Street with 6,300 square feet; more than triple the previous sporting goods section at Ace!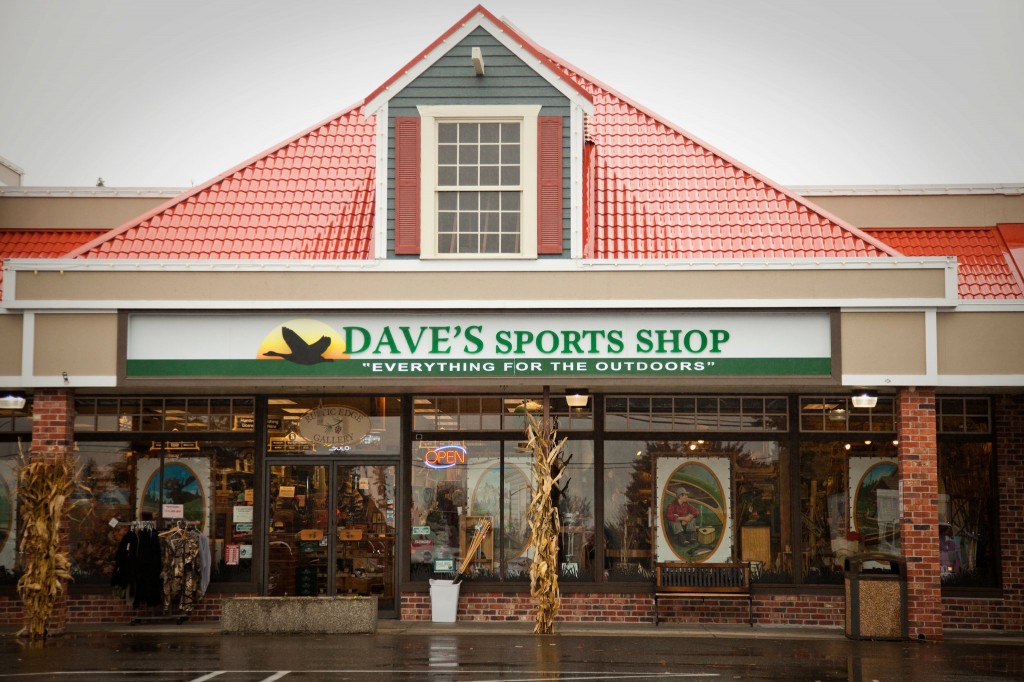 Click here for a map and driving directions.
Four generations have worked in the family business — Jude and Gert, Dave and Judy, all of their kids, and yes, even Dave's great-nephews!  More than 60 years later, the VanderHoek family and our friendly and knowledgeable team are still serving Whatcom County with Everything for the Outdoors!!!
About Our Store: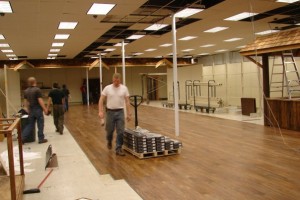 In April 2007 we finished our relocation into our current 6,000+ square foot shop. A local crew of family, friends, and professionals worked together to complete a beautiful remodel of the old Fairway Drug location, providing all new lighting, flooring, fixtures, painting and more! Many of the components used in this remodel reflect the local and traditional characteristics of the store — wood beams from a local barn built in the 1800′s, local wood used throughout the "Lodge" fly and gear shop, several paintings by local artist Mark Wheeler, and more.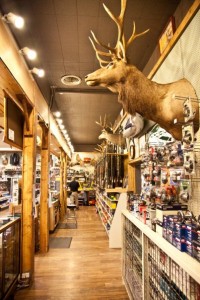 We carry a full line of apparel, archery gear, fishing & hunting gear, hunting and target rifles, handguns, ammunition, camping gear, athletic supplies, and more. For more information on any specific products or sections, please call us at (360) 354-5591.  Most of what we don't keep in-stock can be special-ordered within about a week! We serve all of the local communities, including, of course: Lynden, Bellingham, Ferndale, Sumas, Everson, Nooksack, Blaine, Birch Bay, Custer, Lummi Island, and Laurel.  We daily see people from all of Whatcom County, some of Skagit County, as well as the Lower Mainland of British Columbia, Canada.  Come in today!
Some Photos to Enjoy: