The basics for family fun, and time on the court or field!
What sporting goods store doesn't have at least a little bit of Athletics and Team Sports gear? Though we're tight on space, we've got the basics for your family fun or time on the court or field.  Soccer balls, baseballs, basketballs, footballs, volleyballs, tennis balls, racquet balls, bocce ball, croquet, golf balls, ping pong balls…. you get the idea.  All these balls and the basic equipment to go along with them — baseball bats, ping pong paddles, baseball gloves, stopwatches and more.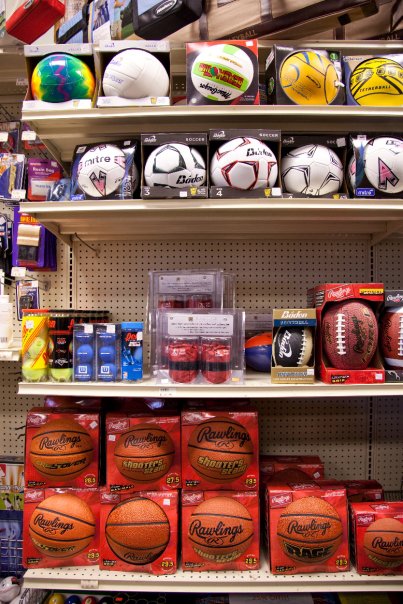 Dave's is an all-around Family Friendly shopping environment — a place your kids will love! And with parents' permission, we may even have a special candy treat for the kids! So, come on out for the gear you need and fun you didn't even know you'd have!